About Hacktivity – The IT Security Festival in Central & Eastern Europe
​

Hacktivity is a world-wide known cybersecurity summit with a history of 16 years
Brings together the official and alternative representatives of the information security profession
3 days of applied security training sessions
2 days of highly technical conference
The largest event of its kind in Central & Eastern Europe
An environment designed to cater students as well as seasoned professionals
Presentations are informal, informative and sometimes deeply technological
Working with a dynamic and creative team which innovates every year to adapt to the real needs of the partners.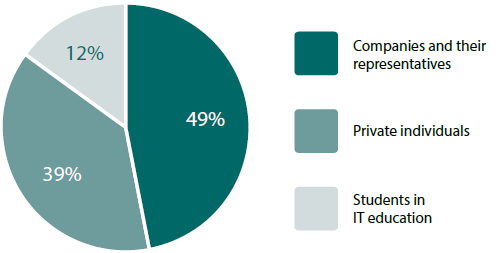 Near 1000 visitors in 2019
Industry professionals from the following sectors:
IT companies
Financial services
Energy
Transportation
Government & Defense
Geographical distribution of Audience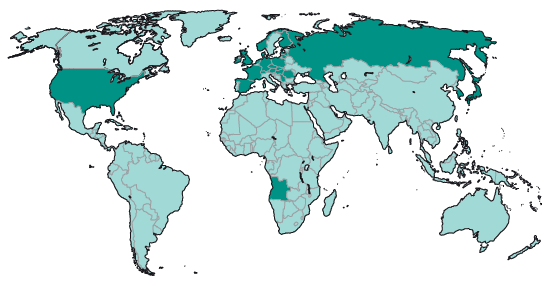 Visitors are coming from 24 different countries from all over the world:
| | | |
| --- | --- | --- |
| Belgium | Japan | South Korea |
| Cyprus | Lithuania | Switzerland |
| Czech Republic | Netherlands | Turkey |
| Finland | Norway | United Kingdom |
| France | Poland | USA |
| Hungary | Romania | |
| Germany | Russia | |
| Ireland | Slovakia | |
Statistics of Hacktivity's online presence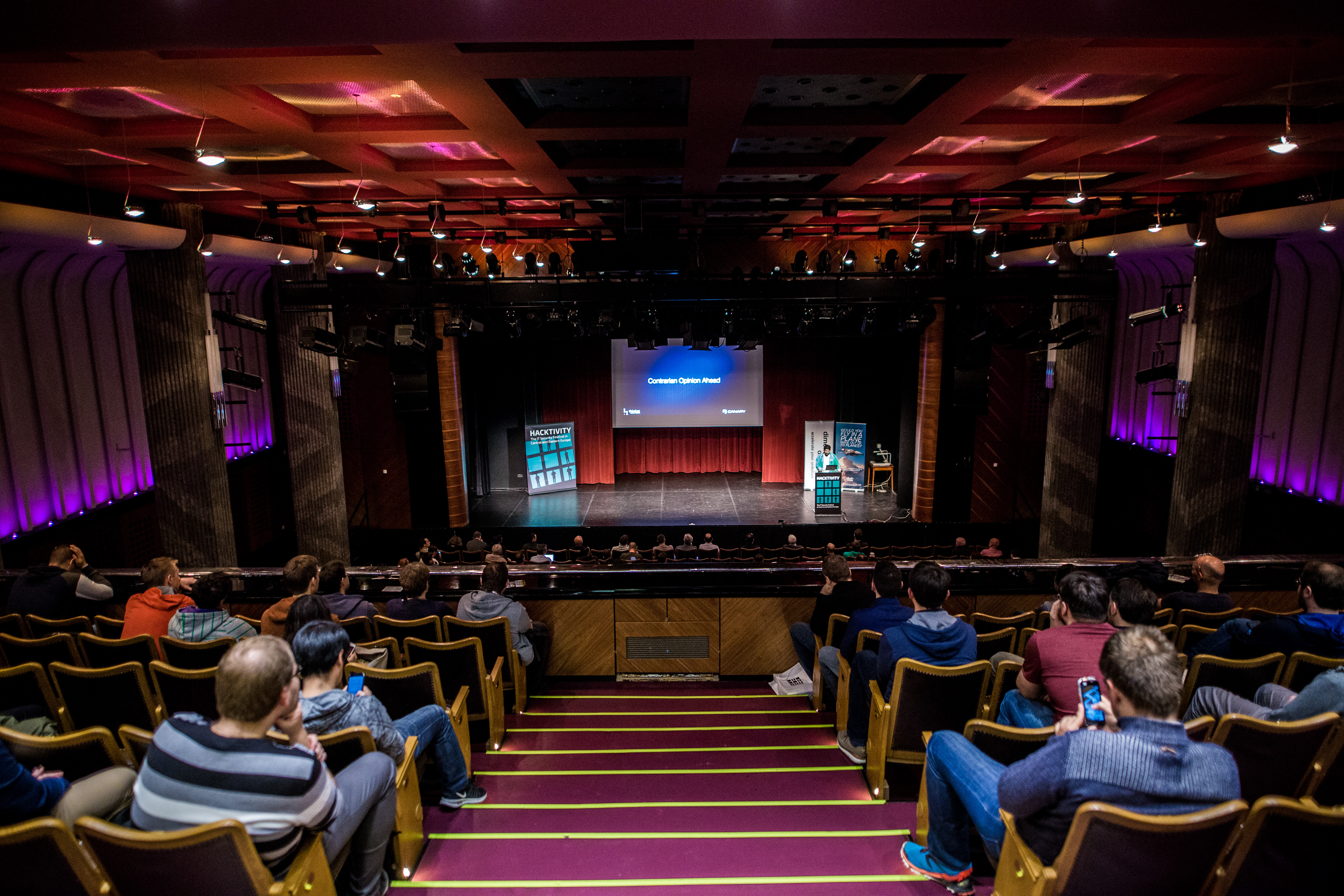 Why you should be part of Hacktivity?
Ensure brand visibility and raise awareness among cybersecprofessionals, enthusiasts and student groups.
Recruit Top Talent in the industry.
Reach technical influencers from small to medium-size businesses and enterprise alike.
Show your support for the local infosec community.
Partner with the largest applied event in Hungary.
Stay abreast on the next big thing
Sponsorship packages
In 2021 we are organizing a traditional ON-SITE conference in parallel with an ONLINE stream as well, so our sponsors can enjoy the benefits of both types. This means a wider range of audience on an international level, as there will be not only visitors at the actual venue of #Hacktivity2021, but people from all around the world can follow the conference online.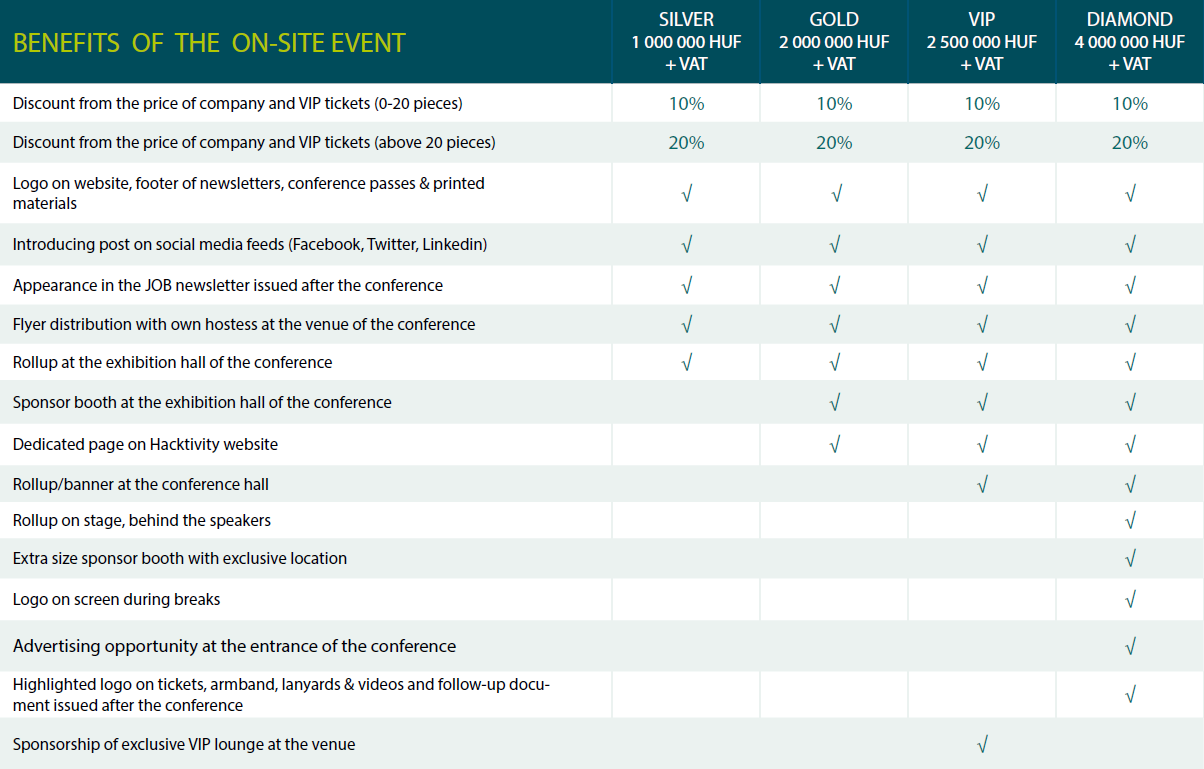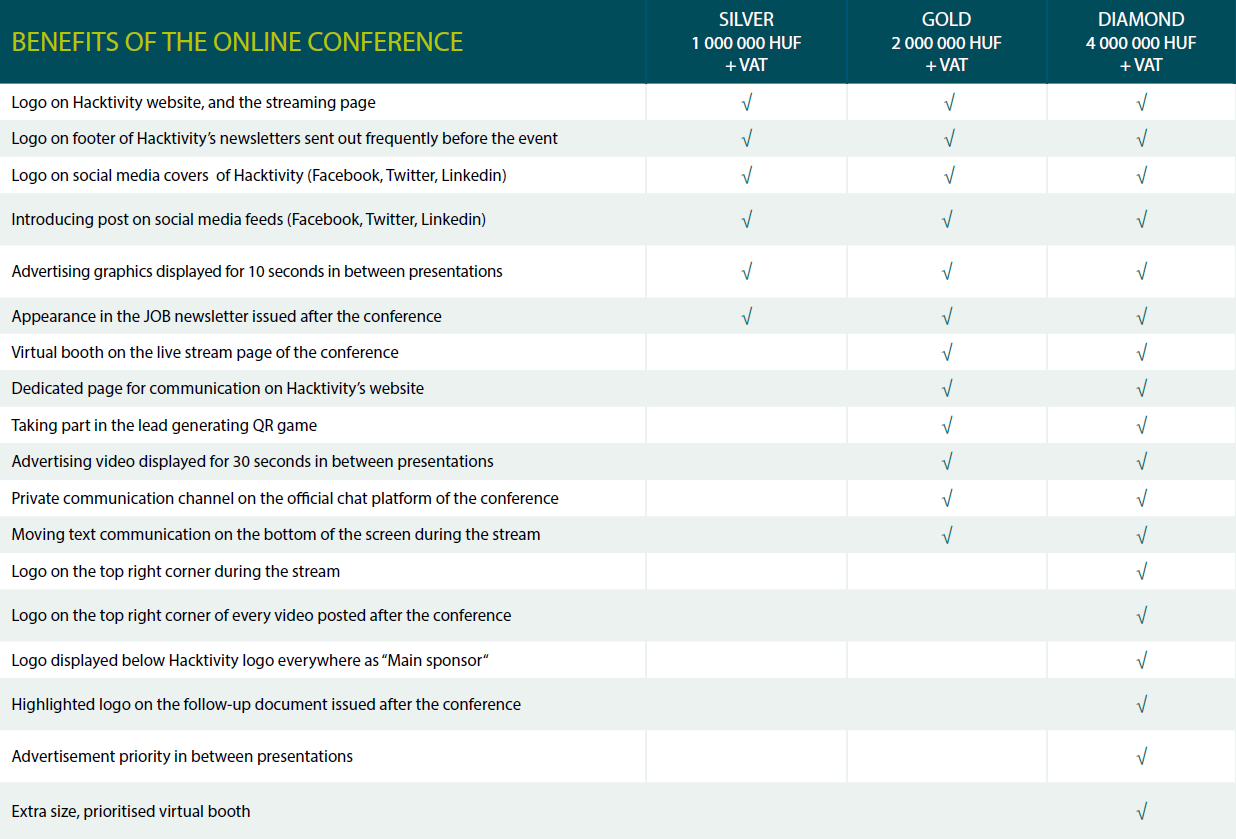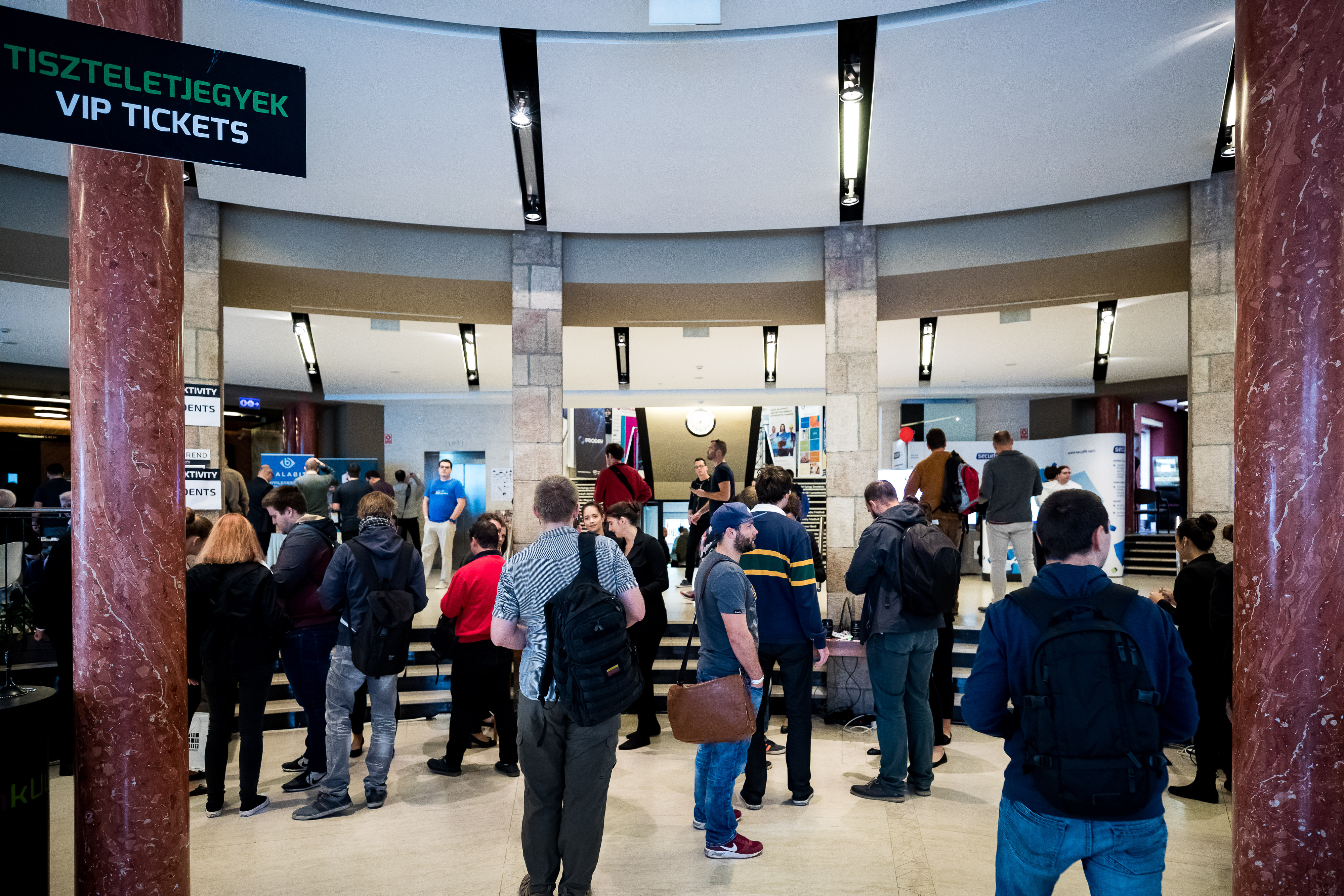 ​​​Exhibition area
​

There is space for 14 sponsor booths on site
Various locations for booths based on the level of sponsorship
All of the booths are frequented as they are placed next to the conference hall, workshop rooms etc.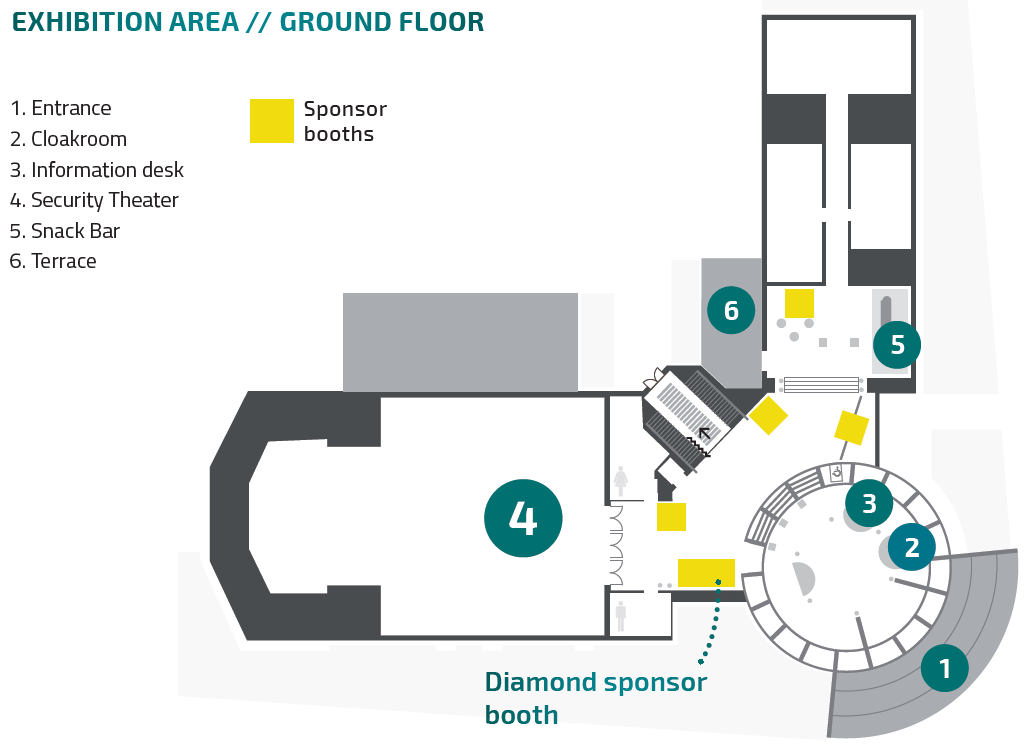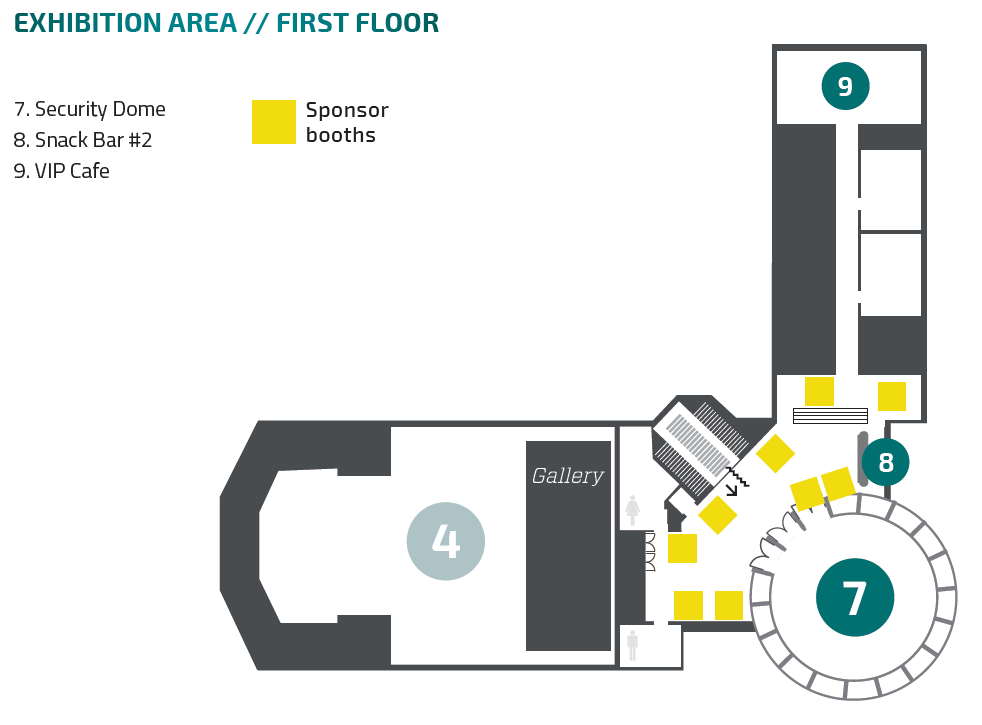 Download the 2021 Sponsorship Offer!
You'll get more detailed information about the conference and the sponsorship opportunities
Sponsors of Hacktivity in 2019